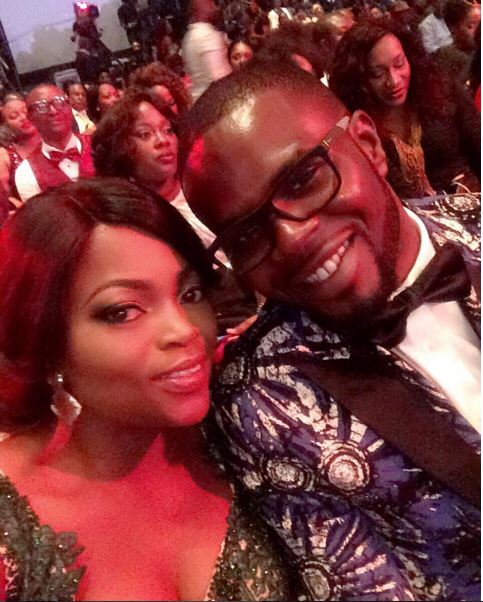 Popular music producer cum hit-maker, real names Abdul Rasheed Bello has fully won the heart of Funke Akindele and they both signed the dotted lines few days ago..(HERE)
In this interview with
GOLDENPEARLMEDIA
the proud father of three whose smash hit autobiographical song titled 'My life' and 'Save The Last Dance' is still thrilling good music lovers, talks about his challenges as a returnee artiste, love life and other issues bordering his music career.
You do much of energetic music? How do you manage to maintain the standard?
I grew up to love music and make it my passion. For me, doing music is like having fun. People always see me very energetic on stages and in my music videos, it's simply because I love what I am doing. I am full of life and vibrancy.
You came back into the Nigerian music industry knowing it was fiercely competitive, what gave you the confidence?
I am very different, because my orientation in life is different. I grew up in the UK where I learnt a lot about music at a very young age. I signed into Sony Music while I was 22. I was also writing songs for record companies. Every day, I had to write new songs. Which means, I had to come up with concepts, new ideas and something people can relate to and impact their lives. I brought that part of me back into the Nigerian music industry. Majority of Nigerian music is based on dancing, and that's not really a lot of message. That is where I stand out, because lots of my songs have messages that impacts lives.
Do you see yourself as one who could join the trend to make more money?
Not everyone in Nigeria likes my music, because they assume I don't do the kind of music people really want to hear; dance beats. I did venture it and had lots of fun. I expressed myself in my own capacity. 'Feeling you' and 'Eru' were more of dance tracks, but it still passed messages.
You have been in Nigeria for a while, what are the challenges you are facing compared to while you were in London?
My biggest challenge coming back to Nigeria is the fact that I didn't grow up in Lagos. I didn't even grow up in Nigeria. Even though, I come back to Nigeria once in a while to promote my music, I don't really know a lot of people in the industry. I have also come to notice that people do things based on 'we-we' levels. It is all about who you know or who you grew up or school with. Everybody have their own struggles and mine is totally different. I felt like a fish out of water when I moved back to Nigeria. Lot of people know me, but I didn't know lots of them. A lot people thought I was arrogant, but they don't know the real me.
Secondly, I have lived in the UK all my life and some people believes that you should come back with a whole lot of money. But in my case, I have lots of responsibilities. I didn't bother about the money, but I just had to continue my music career over here in Nigeria after my family gave me their consent.
At first, I was so depressed and almost ran back to UK, but I thank God, I stood still and weathered the storm. So, I have fully scattered my career in Nigeria. It hasn't been an easy journey at all, these periods I got to know who my real friends are and those who are truly there to support me.
What gave you that hope to hang on?
I believe that life is the survival of the fittest. Only the strong survives in tough situations. I have been in the industry for over 17 years. I am sticking to my love and passion. I am not like a typical artistes, I do a whole of stuffs in music. I edit, I direct, at a point I shoot my videos. I believe that hard work would see me through.
Presently, it is not really paying me to do my music in Nigeria, it is costing me more. I am hoping that it pays very soon. Everybody's breakthrough point is coming, I see mine close too.
How do you feel being back home?
Right now, I feel I am finally home. I have been home since 2011, but this year, I feel like I have finally been accepted. The major cities in Nigeria should get ready for us; my team and I are so prepared to give them what they least expected.
I feel so happy right now. My music is doing well, my family is doing well. Next year, I would be 40. But I don't intend retiring yet. God is the planner and my life is like a Nollywood movie, while God is the director. I turned my passion into profession.
Something I have always loved doing as a little boy. Something I always do for fun, now I am using it to make money and inspire a whole generation of people. I always feel happy because I know I have achieved something. Even if I am not big, I know I have inspired and created big artists in the world, not just in Nigeria.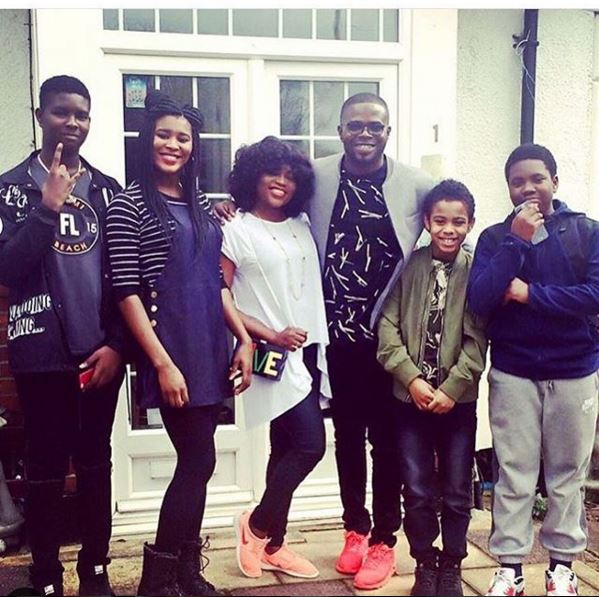 You are 39, very close to 40, why were you single for long?
Different folks, different strokes. I have been in love with the idea of love, but it is very hard to attain if you are not focused. To be in love, you need to put in lots of hard work. I have been selfishly in love with my music career. That was one of the biggest problems I have had in my relationships. My last relationship met with brick walls because I intended to come to Nigeria in 2011 to pursue my career. In other words, music has cost me my love life. People in our kind of career, find it hard to find a companion. Now i have found the right person and i'm happy about it.
Before her, how was life like?
I was focused on my career, because music makes me happy but my relationship doesn't. My partners always groan over my love for music. I had prayed I get to a place in my career where I can relax and have a good relationship.
Fortunately for me, I have kids when I was quite young. I have three kids, my first daughter is already 18. That's why I was more relaxed. My kids come first in everything, my youngest child is 10 and they gave me all the love and support I needed to face my music.
What's connection with Kate Henshaw, because sometime last year, it was rumored you guys were dating?
I saw an article about what she was planning to do for her state if she was given a chance to join their House of Assembly. She promised a lot to them and I got hooked. I saw that as a quite inspirational speech, so I approached her and we did a song together titled ' See Us Now'
This is not the first time you would be featuring her in your music video, do you have a crush on her?
No! I actually, saw Kate Henshaw's performance once at a banquet and I thought she would be perfect to pass the message to the people. I like her uniqueness. I have been looking forward to a chance for Nigerian music industry and Nollywood to come together for the common good of the masses. With Kate, I have made that happen.
Aside music, what else do you do?
I direct music videos, I used the name Skillz for that. I did that for a good part of 2011 and more in 2012. I also manage and develop artistes to maintain and pay my bills. All I do in life revolve around entertainment. Unfortunately, for me, I don't have any other passion outside the music industry.