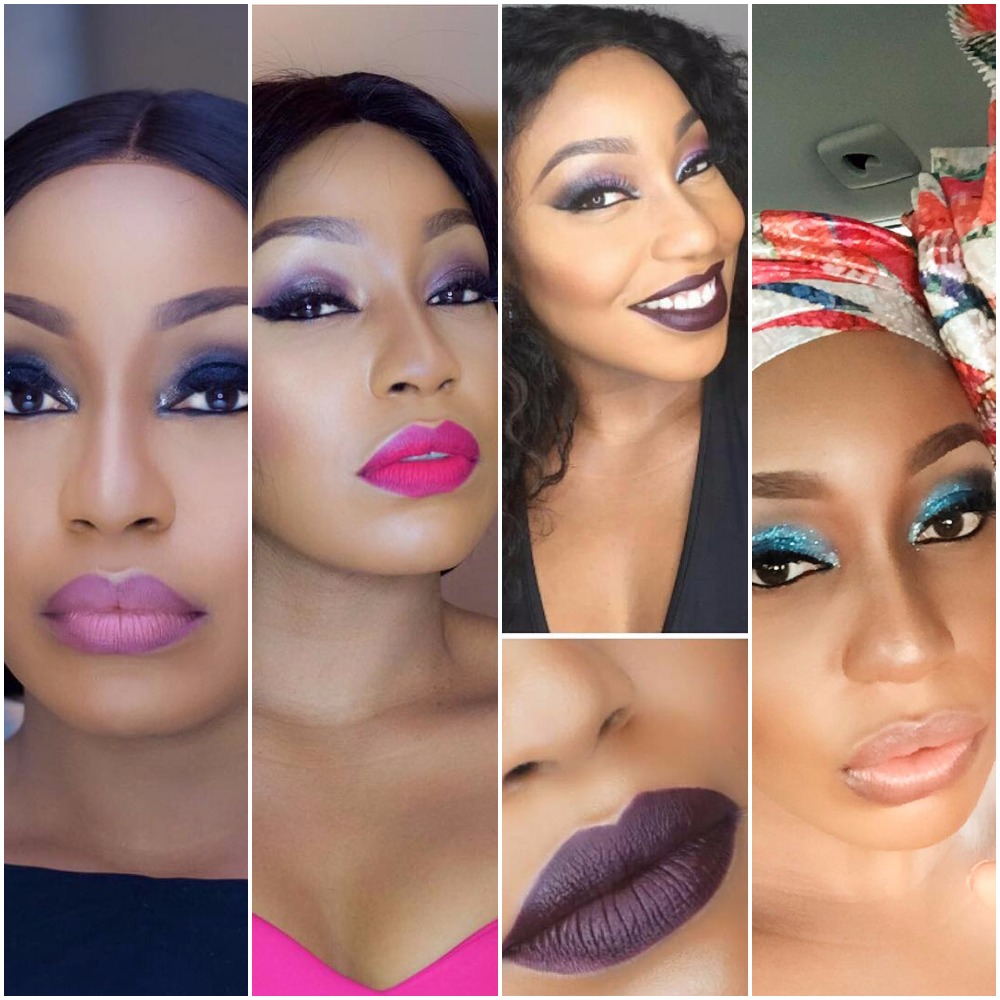 Nigerian actress, Rita Uchenna Dominic is a beauty to behold. With her captivating smile, flawless skin and enticing figure, she remains a screen sensation. In this post, we have put together five best make-up looks from the diva for your viewing pleasure.
Make up is meant to enhance ones looks and not alter ones appearance. Some ladies would stick to going natural but we know that the right make up does transformation from ordinary to extraordinary. For that "wow" factor, proper make up application does the magic and that is what star actress, Rita Dominic leaves us with. A kudos to the make up brand, she is an ambassador.
From nude lips to bold red lips to peachy pink lips, Rita Dominic's face lits up the whole room. She even played with her eyes with the bold colours to the nude colours. Which ever one you pick, her make up is on point as it accentuates her beauty.
Check out five make up looks from the diva and select your best look: